Beautiful Breast Cancer Awareness Necklace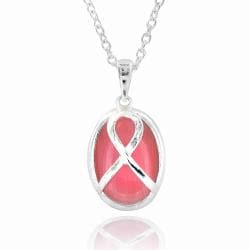 This necklace is a gift that I'd purchased around the holidays for someone special. It made her a wonderful present as it's just made so pretty and the design is different.
You can purchase it at
O.co
Of course right now it's on sale a lot cheaper than what I'd paid for it.
$10.79 and you can purchase a 2 or 4 year service plan to where they cover to fix or replace it if needed.
Please follow and like us: